With the bitter infighting consuming the Conservative Party, it is almost certain that current Prime Minister Boris Johnson is on borrowed time. With Scottish Conservative Leader Douglas Ross recently calling on Johnson to quit, it seems now is a better time than ever to consider who may be a suitable replacement. Whilst there is a broad field of potential candidates, with many potential outsiders who could prove popular, this is about as good a top 5 that we can currently pick out…
5. Priti Patel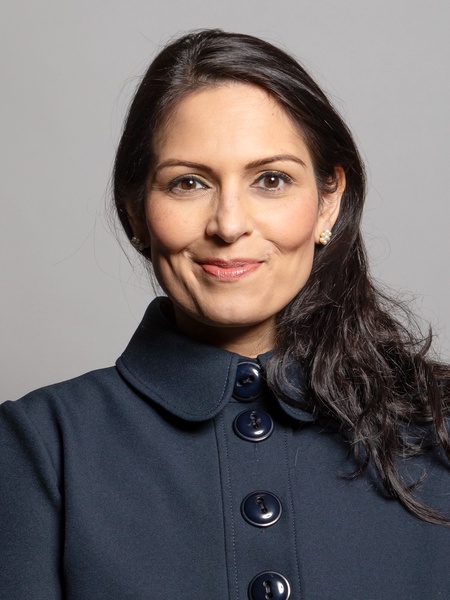 If you ask me, this is either a pick that is either going to go really really well, or very very badly. If this leadership election had been held one year ago, she would absolutely be towards the top of this list. However, the Home Secretary's recent performances in her role could easily be categorised as underwhelming. Topping the charts is her mismanagement of the migrant crisis, with many on the right claiming she has not been tough enough on immigration, and many on the left claiming she has been too harsh.
Overall, Priti Patel seems to be one of these contenders who is serving under a Prime Minister that just happens to be failing at the wrong time. Overall, I'd rate this about as likely as me voting Labour at the next election. Not impossible… but probably won't happen.
Strength – Popular With Grassroots Conservative Voters
Weakness – Is Widely Disliked By People From Many Political Persuasions
4. Jeremy Hunt
Yes. Jeremy Hunt is still around. I was slightly shocked to see some outlets placing him 4th or 5th in the running. However, on second thought, it does seem perfectly reasonable. The former Health Secretary has been out of the spotlight since the end of the May Government, and has been serving as the chair of the Health Select Committee. A veteran of the coalition government, a successful candidacy on his part would likely the country reverting back to the more bipartisan days of Cameron.
He has compared himself to John Major, and as a candidate who can bring a unifying vision to the party, and 'come up through the middle.' Whilst this sounds ideal in theory, I cannot imagine many Conservatives wishing for another John Major.
Strength – A Candidate Who Can Provide A More Moderate Governing Strategy
Weakness – May Be Unable To Retain Many Red Wall Seats In 2024
3. Michael Gove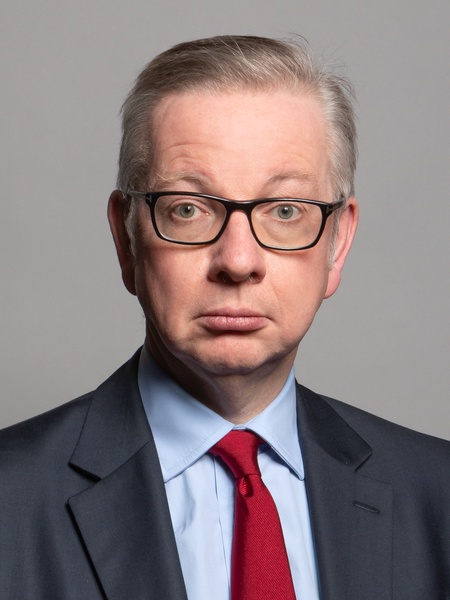 You knew he was going to be on this list! Gove has been in Parliament for nearly 17 years, and he is not giving up on the top job just yet. Whilst it would not be unreasonable to suggest that this may be his last chance, there is a chance that the somewhat machiavellian minister could take advantage of the absence of a clear front runner. From his point of view, his governmental experience could be a key selling point in the event of a leadership race.
This is the first person in mentioned in this article has a realistic chance of becoming the next Prime Minister, and is not considered a 'dark horse' for the role. I'd rate the odds of this happening about the same as the odds of Labour winning the next election… if we don't stop it, it's going to happen.
Strength – His Candidacy Would Help Reclaim Many Seats In London + The South East
Weakness – People Have Not Forgotten About His Tenure As Education Secretary
2. Rishi Sunak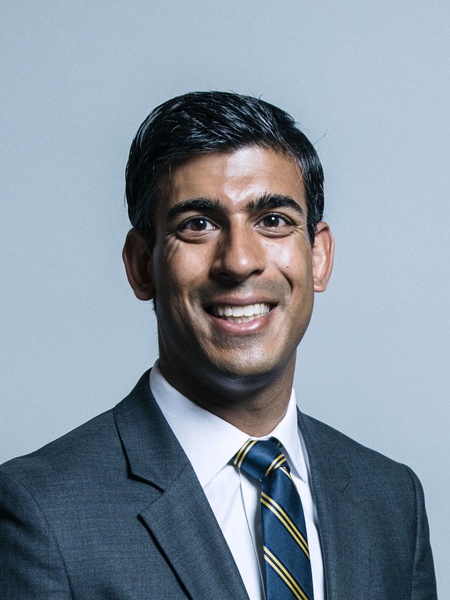 The second candidate to make the podium is incumbent Chancellor of the Exchequer, Rishi Sunak. Holding one of the great offices of state, he is naturally going to be a front runner in the event Boris Johnson resigns, or is sacked. Whilst he may have previously been seen as a pro-business laissez-faire capitalist, the Covid-19 pandemic has seen some of the least fiscally conservative Tory policies in memory.
Whilst he is relatively new to the frame, having been elected to the ultra-safe seat of Richmond, gaining an enormous 63.6% of the vote, and a majority of 27,210, his rapid ascension into the cabinet could very easily continue, catapulting him to Downing Street. If he doesn't get it this time, it's a fair bet he could be back in the future.
Strengths – Has Largely Retained His Popularity During The Pandemic, In Relation To Other Ministers
Weaknesses – Lacks Governmental Experience, And Has Only Been An MP Since 2015
1. Liz Truss
You may have guessed this was coming… or not, but Elizabeth Truss has found herself, arguably, in the top spot to replace Boris Johnson if he resigns. Whilst she had previously not been considered a candidate for prime minister, she has embarked on an enormous PR campaign, aiming at solidifying her as a relatable and popular choice.
She has held a number of ministerial positions throughout her 12 years in the House of Commons, culminating in her recent appointment as foreign secretary. In addition to being a skilled diplomat, she also possesses a moderate voting record, which has the ability to improve her image in bellwether seats. Whilst she is undoubtedly a candidate that has the potential to become a favourite with voters, it remains to be seen whether the Conservative establishment has yet progressed enough to elect a former Liberal Democrat, of a working-class background.
Strength – Her Working-Class Heritage Can Make Her Immensely Popular Amongst Northern Voters
Weakness – Are There Any? She Seems About As Good As We Have…
The writing is on the wall for Johnson. That is simple. In the mudslinging between Sunak and Gove that will inevitably ensue, Truss has the ability to rise above and present herself as a compromise candidate. If she can manage that, she will punch her ticket to Number 10.