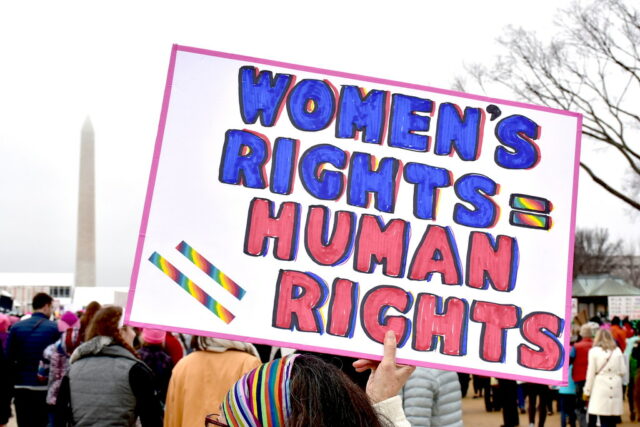 It's 16:33, a notification from The Independent appears on my phone. "JK Rowling sparks backlash with International Women's Day post." Once again, the oft-criticised Harry Potter author has made the news, seemingly for all the wrong reasons.
Today, she has fired a shot over the heads of the Labour Party: "Apparently, under a Labour Government, today will become We Who Must Not Be Named Day." Of course, this intentionally provocative tweet has drawn the ire of many LGBTQ+ activists.
When it comes to women whom others can be inspired by, it is unfathomable that Rowling is not toward the very top of the pile. For many, she is. However, avowed feminists such as her have a new adversary. In many settings, her name is forever tarnished, and unspeakable, following a number of high-profile statements which have caused conflict with the transgender community.
Yet Rowling is, and continues to be, one of the greatest success stories of our time. Despite being a survivor of domestic abuse, she has rebuilt from a traumatic past to become the richest female author in history. She also has a long track record of engaging in philanthropic causes, founding the charity Lumos, which has grown to support children internationally.
Unfortunately, what we see today is just an extension of the constant tug-of-war being played out by the radical-left and radical-right, both of which are equally deplorable. The "Don't Say Gay" bill which has been passed today in Florida, is an example from one wing of a insensitive and prejudiced policy, and one which I strongly oppose. Both the rights of women, and the rights of the LGBTQ+ community should be non-negotiable. When women's rights are encroached upon, it is important that they receive the support of society.
I undoubtedly empathise with the fact that both women, and transgender people have dedicated much effort throughout history to ensuring their voices heard. I believe that it is in the spirit of this, that we must exercise common sense, and protect the rights of both groups. But, comparing JK Rowling to far-right personality Katie Hopkins, as certain trans activists have done, is not compatible with this belief.
The empowerment of women makes up much of the foundation of modern liberalism: equal pay for equal work, reproductive rights, affirmative action and female recognition, to name but a few. These are some of the essential building blocks of a benevolent and supportive society. Therefore, when we brand women who support these well-established policies with terms such as 'TERF', we do a disservice to the women who have stood up for their liberties in the past, and continue to do so today across much of the world. This International Women's Day, let's continue to support women's rights, and protect against movements from both wings who attempt to diminish them.
Women should not feel unsafe when alone at night. Women should not feel unsafe when using a public restroom. Women should be able to compete on a level playing field in sporting events. Women should not feel ostracised for supporting women.