Tensions have flared in a left-wing '#KilltheBill Rebel Allies Chat' group on Telegram after a female guest speaker from Animal Rebellion was referred to as a "beauty".
It appears that the message was written by the Extinction Rebellion admin, who was introducing the unknown speaker to the group. The chat itself seems to be a cross-party alliance of animal rights groups and environmental activists.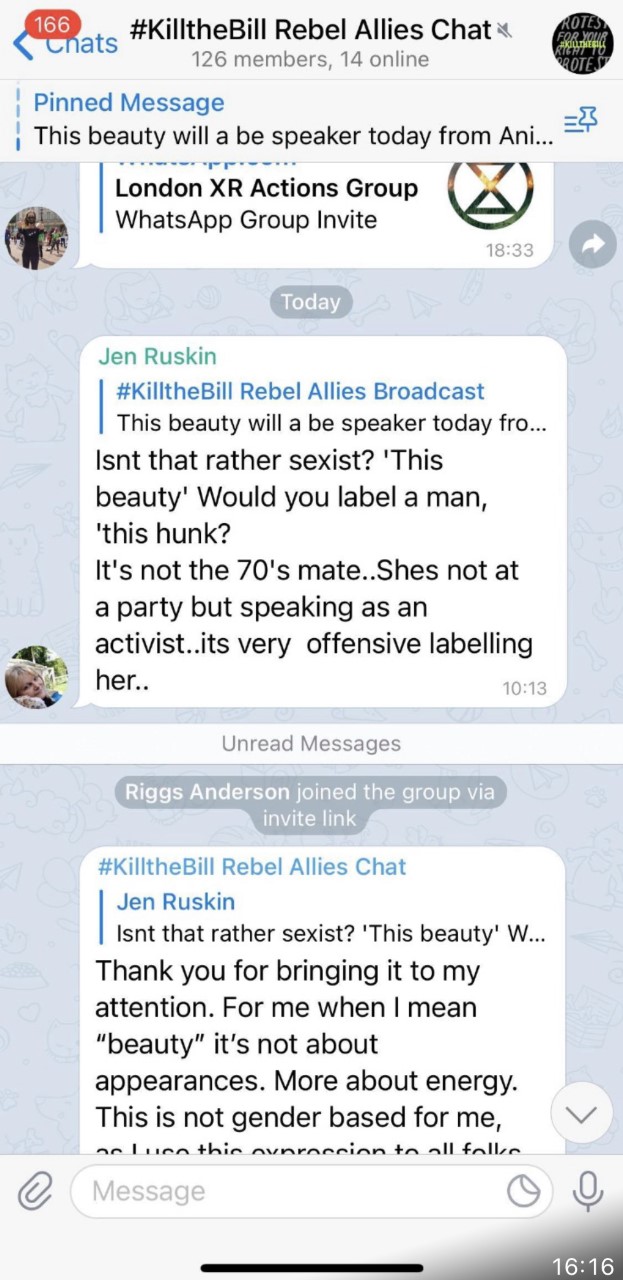 Another member of the group, Jen Ruskin, was the first to take issue with the message. She claimed that the choice of language used by the admin was sexist, and that it was "very offensive" to label the speaker with that term. During her reprimanding of the post, she also suggested that the term was outdated.
In the follow-up message, the admin apologised for the post. They also backtracked on the intention of the comment, saying that "beauty" was used to describe the "energy" of the speaker rather than her appearance. It was also added that the comment was not gender-based, as Ruskin had argued.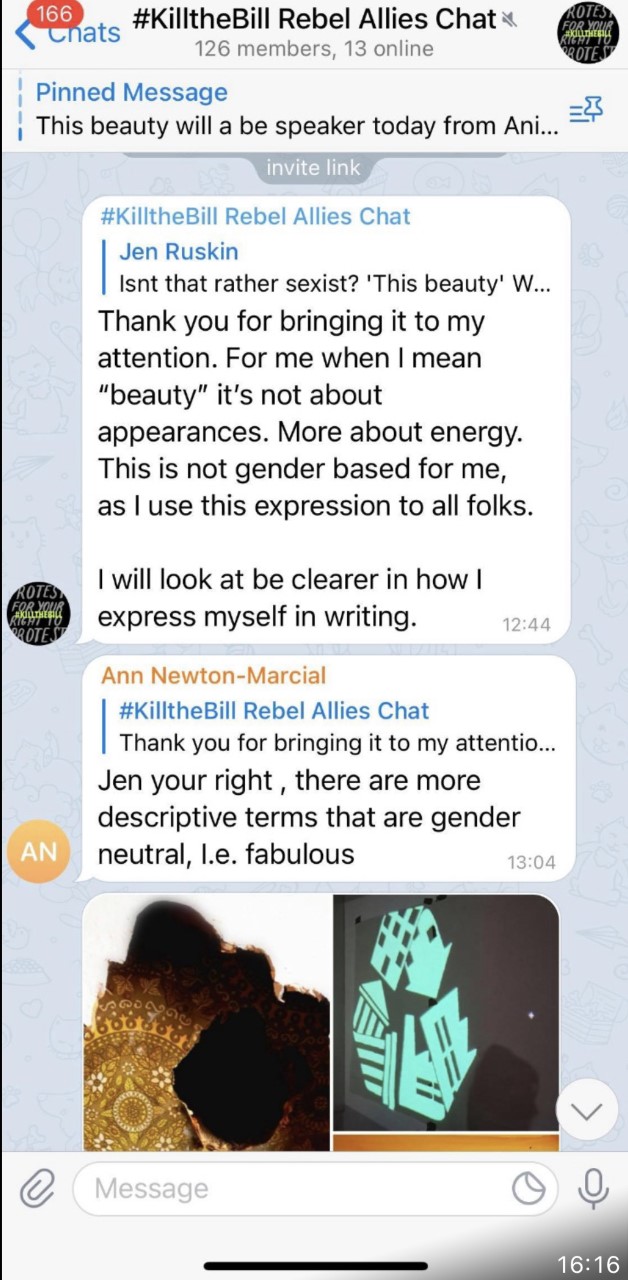 Other members of the chat rushed to the defense of Jen. A user named Ann Newton-Marcial also commented following the apology from the admin. She offered the suggestion that the group should only use gender-neutral adjectives to address others.
Despite the admin's insistence that the compliment had no link to gender, the two women continued to take issue with the idea that the choice of language could be used to describe one sex over another.
Extinction Rebellion have planned demonstrations across Cornwall this weekend, coinciding with the G7 summit in Falmouth. They have apologised to local residents in advance of what it describes as "a series of mass protests on beaches, headlands and streets".
The summit will be attended by Health Secretary Matt Hancock. It will also be the first G7 summit for Xavier Bercerra and the Biden administration. Representatives from the European Union will also be present. It is expected that the Covid-19 response and environmental concerns will headline the event.