A Tweet has resurfaced from BBC digital journalist, Tala Halawa.
Tala Halawa has a large influence and creates news content for the BBC, viewed by millions of people around the world.

Ms Halawa has come under scrutiny after a Tweet from 2014 had resurfaced where she stated "Israel is more Nazi than Hitler."
Within the Tweet was the hashtag "HitlerWasRight" which has caused anger throughout the Jewish community as tensions in the region have recently escalated with Gaza firing missiles into Israel.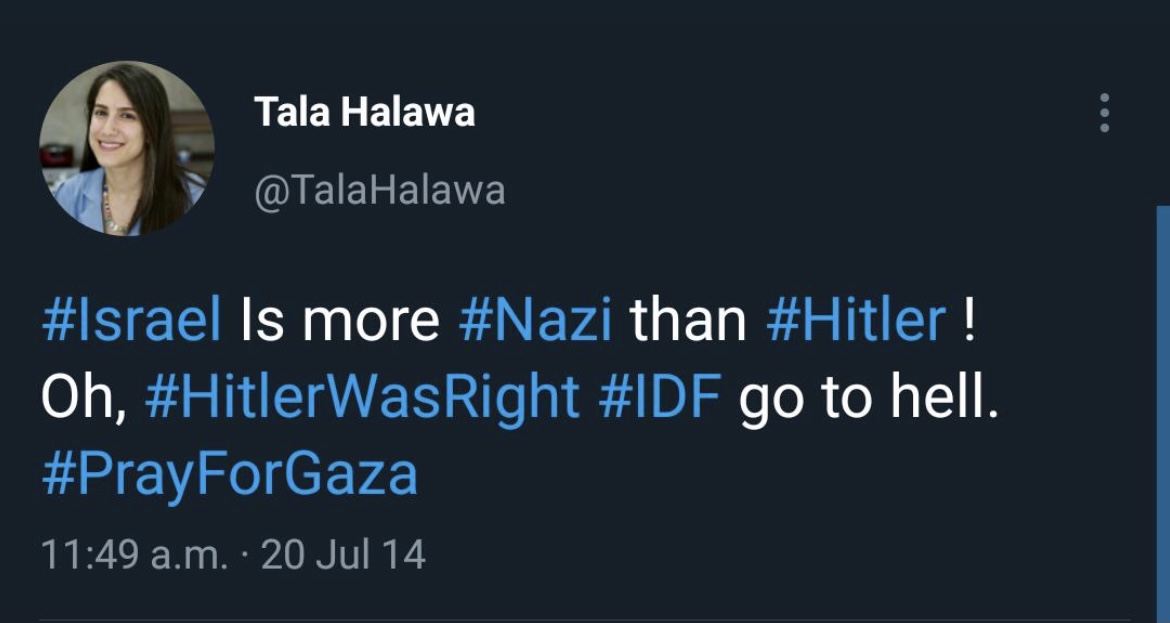 This comes at the worst time for The BBC after Prince William accused the broadcaster and Panorama Host, Martin Bashir, of deliberately misleading Princess Diana.

A recent inquiry found Bashir used fake documents and false pretenses to organize the interview with Princess Dianna. The BBC has been accused of covering up Bashir's actions for 26 years.

The BBC has defended Halawa by stating her Tweet was prior
This has fuelled calls to defund The BBC.