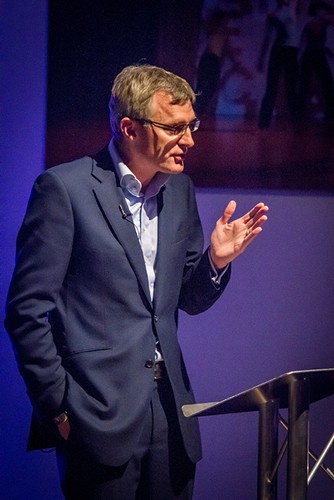 A Covid-19 vaccine debate involving Jeremy Vine, as well as a number of panellists, has resulted in nearly 200 complaints being submitted to Ofcom. The broadcasting watchdog has received 199 complaints and rising, after many took issue with comments made regarding the unvaccinated.
The conversation saw Yasmin Alibhai-Brown, and Lowri Turner, discuss with Vine whether the government should reverse its policy requiring all frontline healthcare workers to be vaccinated by April 1st.
Many viewers have accused the show of allowing vaccine misinformation to be spread, in regard to remarks made by Brown. One viewer commented: "@JeremyVineOn5 @theJeremyVine and @y_alibhai JV you made you made no attempt to correct her misinformation and put her, and your viewers right – that anybody can contract or pass it on. Why not? Your failure contributes to the fearmongering and divisiveness."
Others accused the panellist of opining deliberately extreme views for the show: "Shock, this woman being extreme again.. almost like it's just for the TV."
Conversely, many viewers took to social media to voice their support that NHS workers be vaccinated: "It's just a little immunity vaccination-if others' health & your job's at stake, you'd just do it. I really don't understand why anyone who works in Healthcare, wouldn't get vaccinated. If they're anti Covid jab or anti vaccination, they're in the wrong job" and "They're not losing their jobs, they choose to walk away, instead of doing what over 90% of the rest of us have already done."
Currently there are estimated to be roughly 80,000 NHS workers who are refusing to take the Covid-19 vaccine. They risk dismissal or transfer away from their frontline roles if they do not take at least one dose of the vaccine before February 3rd 2022.
Data collected by Public Health England has shown that two doses of the Pfizer-BioNTech vaccine are 96% effective against hospitalisation, with the Oxford-AstraZeneca vaccine close behind, at 92%.
The seven-day average of Covid-19 deaths currently stands at 263. Prior to the vaccine rollout, this time last year, the seven-day average was 1,242. The seven-day average of cases is currently 92,631, up from 31,842 a year ago.