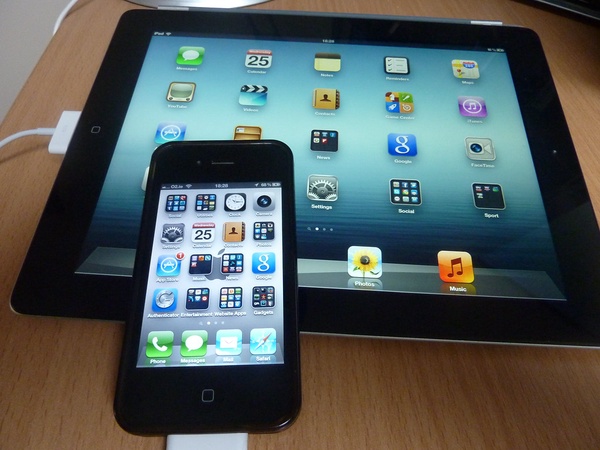 In 2022, and the 21st century, our free speech is under attack. You're all probably sick and tired of being told in society, in the street, on the internet, and on certain television networks "you can't say this", "you can't say that", "that's offensive", "that phrase is hurtful." Well enough! Ignore these lecturing channels and consider watching pro-free speech media, such as GB News, Fox News, Sky News Australia, and talk radio. 
Critically, this constant and persistent attack on one of western democracy's core values – free speech – has to stop. But the thing is, the attacks on free speech won't stop unless we push back and all say a resounding no! This is censorship at its finest, pure and simple. The most alarming thing of all about censorship is that it morphs into de-platforming. De-platforming leads to celebrities and ordinary people being removed off social media platforms by big tech giants. De-platforming leads to censorship. Censorship means that an individual or business faces the intimidating prospect of having their right to free speech and communication suppressed, all on the basis that something they have said is harmful, inappropriate, inconvenient, or offensive. 
However, what is particularly chilling is that censorship and de-platforming all stems from one place… China. There has been censorship of medics, health professionals, and journalists for simply trying to sound the alarm bells at the early stages of the pandemic. On the other hand, there have been many instances of de-platforming in the west. For instance, one of the main examples of censorship/de-platforming was when President Trump was censored and de-platformed from Twitter, for his views on the outcome of the 2020 American Presidential Election. 
On the other hand, the Taliban, members of the Chinese Communist Party, and Ayatollah Al Khamenei (who tweeted about slaughtering Jews) all remained on the platform. Go figure that one out. At least there has been pushback on this issue. In May 2021, Republican Governor Ron De Santis signed a bill ensuring platforms, such as Facebook and Twitter, operate fairly in Florida, and act as free-speech supporting companies. DeSantis believed these platforms were being targeted by the left, and that someone as revered and worshipped as Trump – a political firebrand – was their target. Other celebrities feel President Trump's pain, as there have been many examples of censorship and de-platforming in Britain. Most recently, JK Rowling was cancelled by the Harry Potter franchise for airing her views on transgenderism. Although, on an entirely contrarian political spectrum to the 45th President, JK Rowling, just like President Trump, has been targeted by the free-speech suppressing far-left.
In the world of comedy, Roy "Chubby" Brown, a comedian, fell victim to cancel-culture after Sheffield Town Hall canceled one of his events due to his comedy being "inappropriate." Although, this isn't the first time Brown has faced the threat of cancel-culture. Back in November 2019, the controversial comedian was threatened with being banned from the Middlesbrough town hall, just like he'd been banned from performing in Swansea. Middlesbrough Council also deemed his comedy "inappropriate." However, there was a happy ending to this charade, because Middlesbrough Mayor Andy Preston saw sense and defended the comedian's right to perform. Common sense was applied by Preston, stating: "If you don't like his comedy, don't go to see him!"
However, most of the shocking stories about censorship and de-platforming arise in our educational environments. In January 2021, a prestigious lecturer at the University of Sussex, Kathleen Stock OBE, also faced a similar backlash to Rowling, receiving death threats and hate mail for previously stating "she is at odds" with some academics within her educational setting. Kathleen affirms gender identity is not more important than facts about biological sex. Students responded in outrage, and the professor was not supported by the faculty. This proved too much for Mrs. Stock, and she resigned from her post.
However, there is a silver lining to all this "woke" madness. Just over three months ago then gubernatorial candidate, Glenn Youngkin, defeated incumbent Governor of Virginia Terry McAuliffe. He campaigned on a promise to ban Critical Race Theory. This arguably swung the Virginian gubernatorial election in Youngkin's favour; he defeated McAuliffe by 50.6% to 48.6%. Fox News contributor Lisa Boothe argues that the gubernatorial election was won by Youngkin, on the backs of parents across the State of Virginia, whom were outraged at public schools. This success in Virginia has translated across the pond. As of the 15th of February 2022, the Secretary of State for Education, Nadhim Zahawi, issued English schools with strict new guidance on how to approach sensitive issues, such as racism, with the aim of eradicating bias from the classroom.
The only way we as Conservatives can push back and defeat the cancel culture mob is if we all unite against those in Silicon Valley, who have abused their monopoly for too long. By boycotting their sites and joining new and upcoming free-speech platforms such as Getty, Rumble, and President Trump's eagerly-awaited platform, Truth Social. Moreover, if this Conservative party, and Mr. Dowden, want to confront the jokesters, they should abolish that abhorrent bill that will see our free-speech suppressed in the UK. I am in favour of free speech, are you?