Another twist in the dramatic saga for the Presidency of the United States emerged today.
Not 24 hours after the head of the GSA was forced by threat of violence from Biden supporters to rush forward with the certification of Federal funds to the Biden campaign before official constitutional certification, the Democrats face yet more questions over the legitimacy of their claims to victory.
In this latest set back a Federal Court has ordered the CCTV footage of the claimed pipe leak in Georgia that was blamed on the delay in counting there be subpoenaed.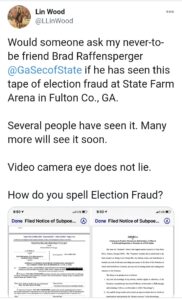 The move comes after doubt arose over the legitimacy of the votes that "appeared" for candidate Biden during this supposed "burst water pipe."
See Subpoena below: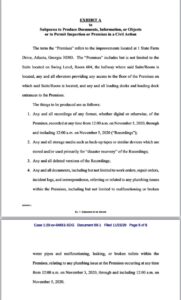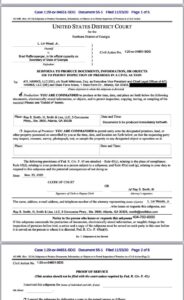 KEEP THIS ARTICLE REFRESHED FOR UPDATES.
Watch NTD news report on Georgia vote shredding: